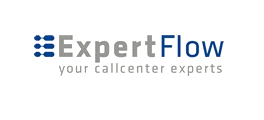 Software Architect (System Integration)

Expert Flow
Main Responsibilities:
1- Design & Implement CTI integration based on CISCO Finesse (XMPP and web-service based interface) and CISCO CTIOS interface using .Net and J2EE technologies
2- Design and implement CTI integration of CISCO contact center with different CRM solutions including but not limited to MS-CRM, Siebel, Sales-force.com.
3- Implement integrations with agent desktop applications including but not limited to Microsoft Customer-Care Framework 4- Customized development of MS-CRM based on MS-CRM SDK
5- Custom development of agent-desktop application using Cisco CTIOS interface.
6- Design IVR back-office integration design and development with CISCO Customer Voice Portal (CVP) and IP-IVR application based on J2EE interface.
7- Develop voice-self service applications using CVP Studio and develop custom JAVA action components
8- Communicate with Customer on the design approvals, low level design documents, user acceptance and troubleshooting
9- Willing to travel abroad for customer meetings, presentations on design, approvals of implementation etc.
Experience Profile:
1- 2+ years of development experience in JAVA, .NET technologies
2- Have a proven record of application architecture design
Skills
1- Sound understanding of application architecture and design
2- Skilled in Java/J2EE
3- Experience in .Net technologies including C-sharp, VB.Net and ASP.NET is preferred
4- Sound knowledge of SOA framework and web-services
5- Must have good communication skills verbal as well as written
6- Skilled in using design and documentation tools like MS-Office including MS-VISIO, Word, Excel etc
7- Sound understanding of HTTP protocol
Additional Skills
1- Experience of web-application development, network programming is a plus
2- Understanding of different design patterns and application architectures
3- Knowledge of MS-CRM implementation and integration development
Company Profile
Expertflow provides clients and partners with expertise in Cisco Callcenters and Voice Portals. Our consultants cover all aspects of IPCC or UCCE, including Hosted, Enterprise and Express, CVP, VXML, IP-IVR, PGW 2200, EIM, WIM, CRM integrations and deployments, reporting/ Business Intelligence, Workforce Management, Voicerecording and Speech Recognition.
We serve our clients through local systems integrators in order to complete high-level skills with local presence. We designs, implement, maintain and operate the technical callcenter infrastructure, and provide project management for callcenter projects.
Source